Regular price
Sale price
$15.600
Unit price
per
Sale
Sold out
What are they for?
You can use them for your facial cleansing every day to deeply wash the skin of the face. They exfoliate in a very gentle but effective way, eliminating dead cells and imperfections. They help stimulate blood circulation and the natural regeneration of your skin cells without damaging it.
natural origin

Cruelty free

water friendly

plastic free

compostable
Benefits
Deep cleaning

Gently cleanses and exfoliates the eye contour

They balance the pH

Gentle and natural exfoliation

Reduces the size of the pores

Can be used with or without cleanser

Ideal for sensitive skin

Trend in responsible cosmetics


Basic Care
The sponges are made of pure natural vegetable fiber (it does not contain a synthetic mixture), so humidity can damage them. For this reason, we ask you to comply with the following precautions to take advantage of and enjoy its useful life:
Rinse well to avoid cleaner/soap residue.

Drain to the MAXIMUM with both hands (without twisting it) so that no water remains.

Always leave it hanging by the thread in a clean and ventilated environment. NEVER lean on the surface because it gets damaged.

Avoid humid environments and direct contact with the sun.

If necessary, you can sanitize it weekly with hot water (not boiling) and neutral soap.


Activated carbon
Acne and oily skin
It deeply cleanses the pores, eliminating blackheads and absorbing excess oil and toxins from the skin. Eliminates acne-causing bacteria.
Vitamin C
Combination and oily skin
Vitamin C helps to rejuvenate and restore the skin, it also helps to control sebum, providing luminosity.
Green Tea
All skin types and for Blemished skin
It has an antioxidant effect that helps prevent aging. Gently cleanses the skin by absorbing dirt, improving elasticity, fighting inflammation.
Lavender
Delicate skin / Children and babies
It has therapeutic properties that help soothe irritated skin and hydrate it, restoring its elasticity while gently cleansing and exfoliating your skin.
Natural

Delicate/Normal skin
Deep cleanses gradually removing blackheads. Stimulates blood flow and promotes skin cell renewal.
Red clay

Mature skin/ Dark spots/ Damaged capillaries
Cleanses the skin of dead cells and accelerates the regeneration process. stimulates blood circulation Brightens dull skin, leaving skin soft and renewed.
roses

Sensitive and Dehydrated Skin
Smoothes even the roughest, driest skin, promoting circulation and helping to repair connective tissue. Helps promote skin elasticity and freshness.

HOW TO USE:
1. Soak.
2. Massage: You can use your soap or facial foam.
3. Rinse.
4. Hang up.
Share
View full details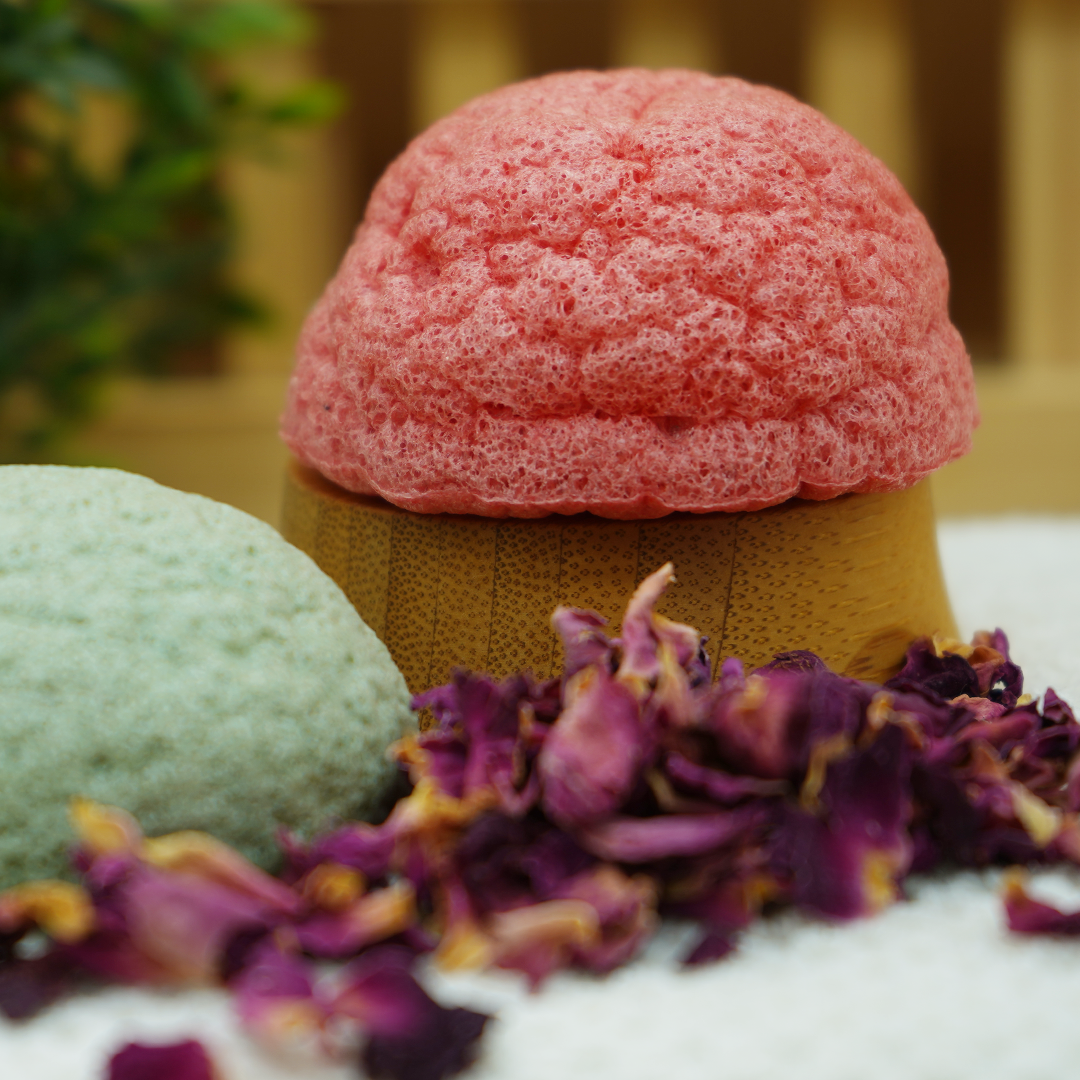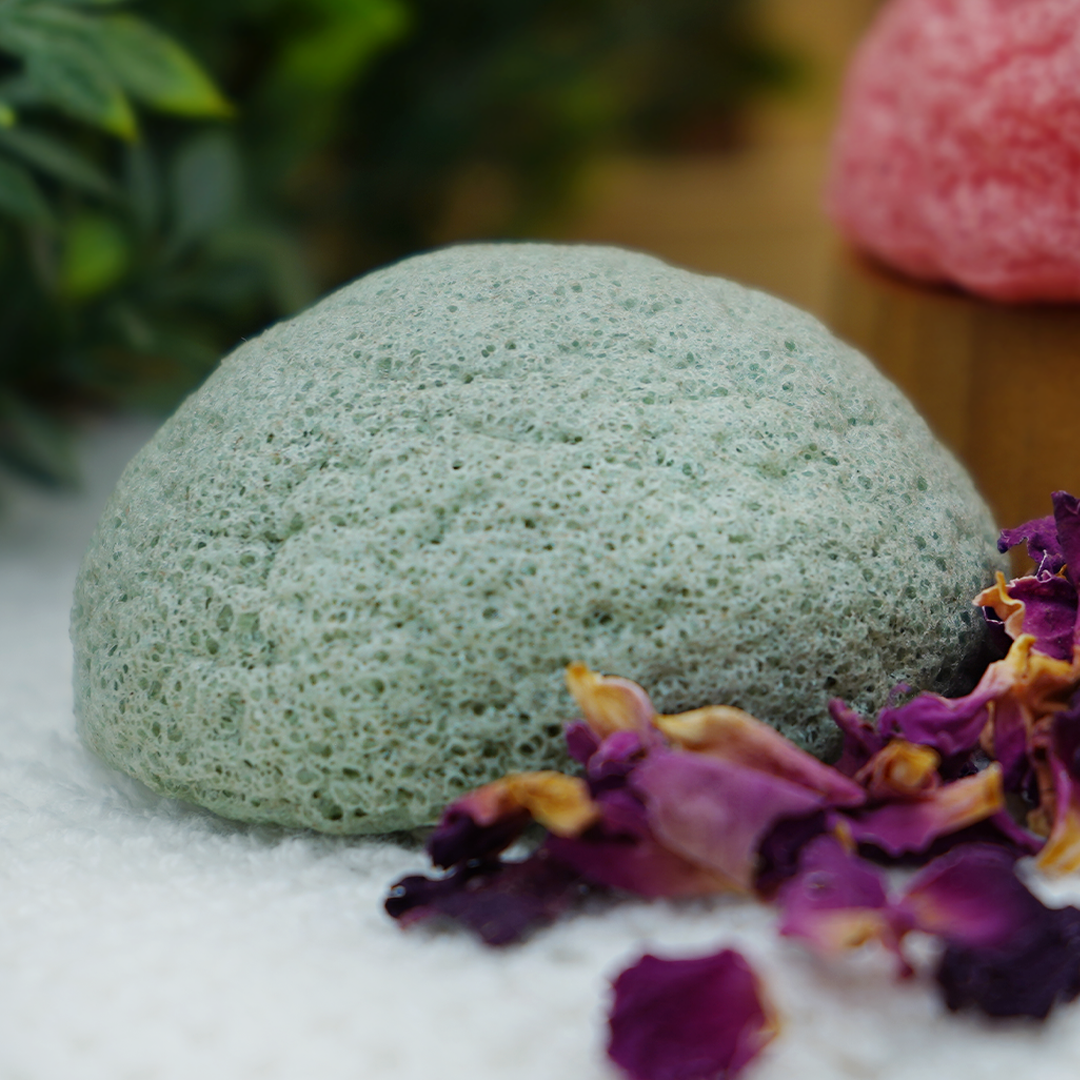 Sin agrotóxicos.
Amamos y practicamos la agroecología, somos una comunidad de más de 25 productores aliadxs locales.